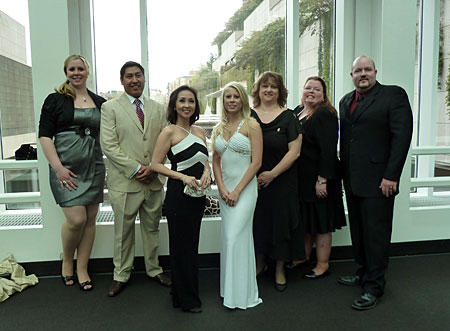 SCC's Phi Theta Kappa chapter, Beta Epsilon Iota, put SCC on the map at the international convention April 9-10, 2011. More than 3,500 students packed the Seattle Convention Center and heard the name, "SPOKANE COMMUNITY COLLEGE" ring out through the convention hall.
Recognitions include:
Most Distinguished Member: Kayla Haas, Entrepreneurship Program/AA
Most Distinguished Officers: Addison Floren, President, AA Transfer and All-Washington Scholar; Lynne Reeder, Secretary/Communication Officer, AAS in Medical Office/AA Transfer
Most Distinguished Chapter Officer Team: L to R in photo: Jorge Guerrero, Lynne Reeder, Kayla Haas, Addison Floren, Eric Marr, Betty Fulton
Five Star Chapter Development Honors
Alumni Award, along with $100 scholarship: Lynne Reeder
Completion of the International Honors In Action Project
Paragon Advisor Award
---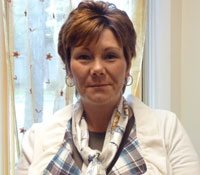 Thorland Completes Leadership Certification
Imagine posting Aristotle's musings on Facebook and having 400 people respond immediately to your status. And then an extensive dialogue about the nature of humans and leadership ensues.
That's what happened when Liz Thorland dove into the Leadership Certification course offered by Phi Theta Kappa this past summer. Liz was recognized for her accomplishment at the International Hallmark Awards April 9, 2011 in Seattle.
Liz learned that leadership isn't a checklist or a neat and tidy set of traits that everyone carries in their back pocket. Leaders aren't necessarily born leaders either. Sometimes they find their leadership skills in the midst of doubt and trial and error.
"This experience taught me that it's okay to be scared or uncertain as a leader. It's ok to say no when things go awry and bring it back and focus," Liz notes.
The summer-long course, free to Phi Theta Kappa members, helped Liz connect with other honors students.
"It was really nice to come together with people who were thrust into leadership roles because they had to step up when no one else was doing it. Just to talk to a group of people from all over the country - that was the best part. One of my new best friends is from the Colorado Springs chapter."
Each participant read from a hefty volume which included classics from Aristotle and Plato to modern literature. The readings prepared Liz for her fall quarter philosophy class, where she quotes passages from her leadership book.
"It was for my own benefit, so I had to be self-motivated and work on the assignments because I wanted to develop my understanding of leadership. I learned that we are the same on a fundamental human level. I would recommend the course to anyone wanting to learn more about leadership or wanting to make friends across the globe."
Beta Epsilon Iota is proud of Liz. Way to go, Liz!
---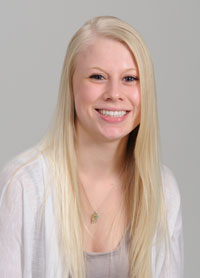 Addison Floren is SCC's representative on the All-Washington Academic Team.
The program recognizes and honors our state's finest higher education students. The students who make up the All-Washington Team reflect the diversity of the state, maintain high standards of excellence, and contribute positively to the community. Their stories are often inspiring, sometimes surprising, and always reflective of the larger story of the state's community and technical college students.
The program has become the showcase for Washington's community and technical colleges because it honors the academic high achievers, the men and women who have demonstrated a commitment to success in the classroom and in the communities in which they live. This recognition demonstrates the state's commitment to scholarship and community service on the part of those attending the state's public community and technical colleges.